Do you want to dive feet first into Stardom but are unsure where to begin? Look no further. Amber McCrudden brings you Stardom: Revisited, a look at three matches from the Stardom archives that have either been forgotten, underappreciated, or contain huge stars of the Joshi scene.
The Ladies of NXT UK.
This week's matches focus on women who cut their teeth in Japan and have gone on to work under the WWE umbrella, specifically, NXT UK. We focus on Xia Brookside, the daughter of Robbie Brookside and incredible talent to watch out for. Viper aka Piper Niven, who has dominated NXT UK and the British wrestling scene who has now made her way to Monday Night Raw as Doudrop (yes I know what a stupid name). Last but not least, the incredibly talented Toni Storm who became the second NXT UK Women's Champion before moving to NXT and is about to make her debut on SmackDown.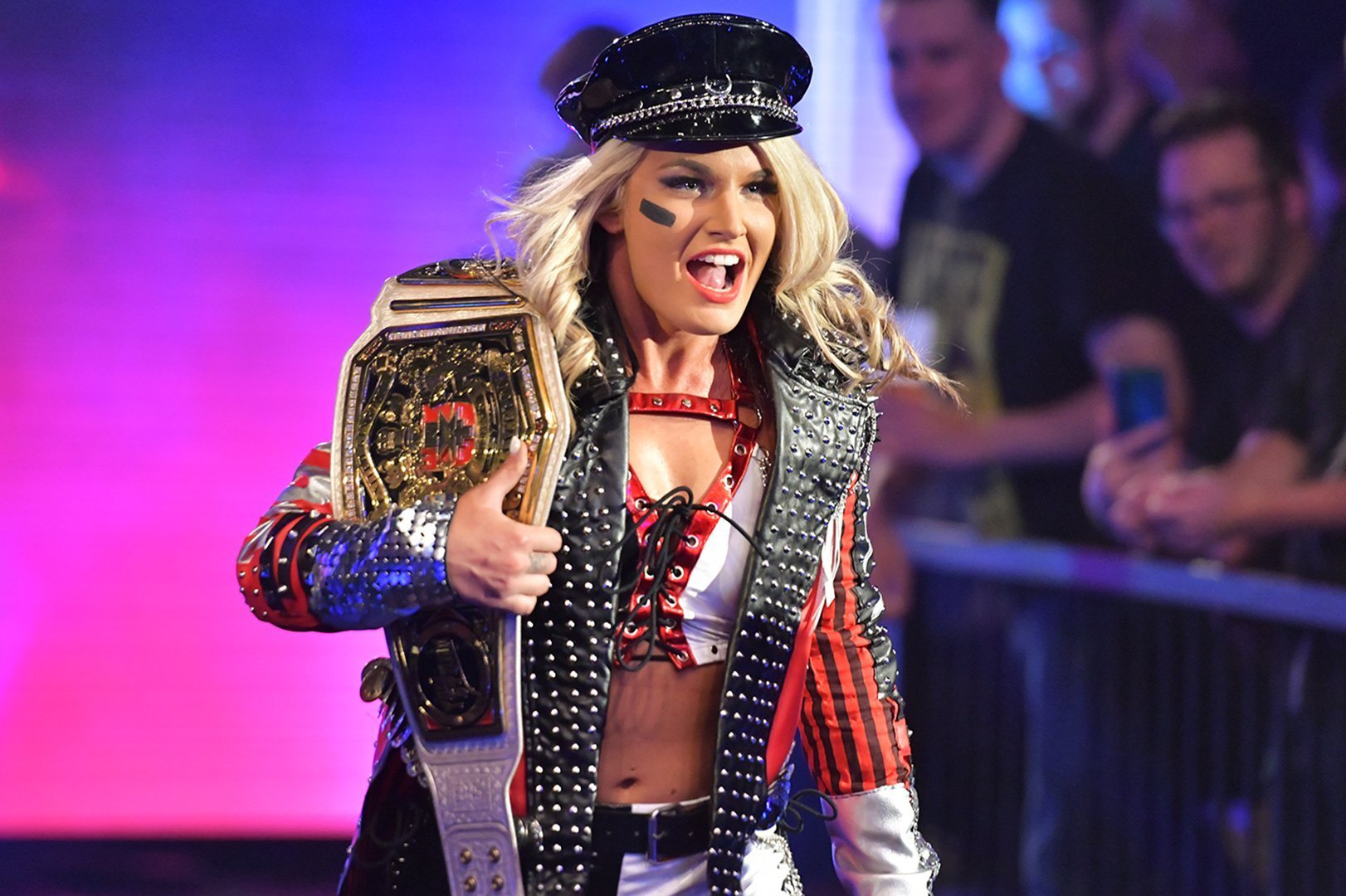 SINGLES MATCH | SWA World Championship Match | Konami Vs Toni Storm 
Date: 18th February 2017
Place: Shinkiba 1st Ring, Tokyo, Japan
Review: Here we get to see a young Konami and Toni Storm face off for the SWA World Championship. You can see the influence of Kana/Asuka here in Konami's in ring ability, but Toni Storm is no slouch either. These two women are prolific in submission-based wrestling, bringing something to the ring that western audiences don't normally associate with Joshi wrestling. This match is hard hitting, with Konami being able to show off her mean looking strikes that rarely miss their mark, while Toni Storm chooses to manipulate the limbs to cause as much damage as possible. The match is short and sweet but definitely a must watch, these two have so much chemistry and this match is a personal favorite of mine.
A bigger exploration of Toni Storm's time in Stardom needs to be done and I can't wait for it.
Stars: ****.5
Where can I watch it?
You can find this match at Stardom World for just 920 yen.
---
Saki Kashima Homecoming Event | SINGLES MATCH | Xia Brookside vs Saya Iida
Date: 23rd June 2019
Place: Shimane Kuniaiki Messe, Japan
Review: Despite Saya Iida being a rookie at this point she really shows off her submission skills in the ring against Xia Brookside, whose style is grounded in the traditions of British wrestling. Brookside might look sweet and innocent, with her blue hair, pastel color palette and headband but she is a powerhouse, having the skills to hang with the women of Japan. Iida is strong and a force to be reckoned with, while both are very green in this match you can already see the star potential in both athletes.
The match is short and nothing spectacular happens, but it is a real pallet cleanser.
Stars: ***
Where can I watch it?
You can find this match for FREE over at the Stardom YouTube page.
---
STARDOM DREAMSLAM 2018 | SWA CHAMPIONSHIP MATCH | Jungle Kyona Vs Viper [Champion]
Date: 1st April 2018
Place: Nagoya, Japan
Review: Jungle Kyona burst onto the scene crafting a path for herself to championship possibilities, here she faces Viper, who I have seen in person and is an incredible athlete, who is the SWA Champion. You might recognize Viper as Piper Neven from NXT UK and Doudrop from Monday Night Raw. Kyona is the underdog here with Viper's size and power being her greatest advantage but that doesn't mean Kyona won't keep fighting, she has a warrior's spirit and will do anything to win the gold.
This is a fantastic match that is well under 15 minutes but crafts a story of champion vs challenger, giant vs ant, these two women take each other to the absolute limit with Viper coming off of the top rope a few times to show that even bigger girls can fly and make magical moments in the squared circle.
Stars: ****.75
Where can I watch it?
You can find this match for FREE over at the Stardom YouTube page.