Welcome back to Sports Obsessive! Before we've had time to introduce you to another week of NWA Powerrr action, Joe Galli has a major announcement. On July 13th the National Wrestling Alliance will debut its champions series. All we know at this point is that it will be a points-based tournament that is going to involve NWA world champions Nick Aldis and Kamille, as well as other champions and legends from the NWA.
And so begins another hour of NWA programming. With all women's pay-per-view NWA Empowerrr edging closer, we have Kylie Rae vs Melina in the main event to look forward to tonight.
Also scheduled for the show is an NWA World Television Championship match between Pope and Sal Rinauro. It's time for your NWA Powerrr review.
The Big Match: Kylie Rae Becomes a Major Contender
This week's main event saw Kylie Rae snatch a win against a vicious Melina in an entertaining, albeit short, headliner.
With Thunder Rosa withdrawing her support for Melina prior to the bout, the former WWE women's champion was more aggressive than NWA fans have seen in recent weeks. Kylie Rae spent the majority of the match in peril, struggling to gain any sort of foothold.
At least, that was the case until one of Kylie Rae's feet put a quick end to the main event. Melina failed to hit her finisher and that gave Kylie Rae the opportunity to land a superkick out of nowhere and score the pinfall.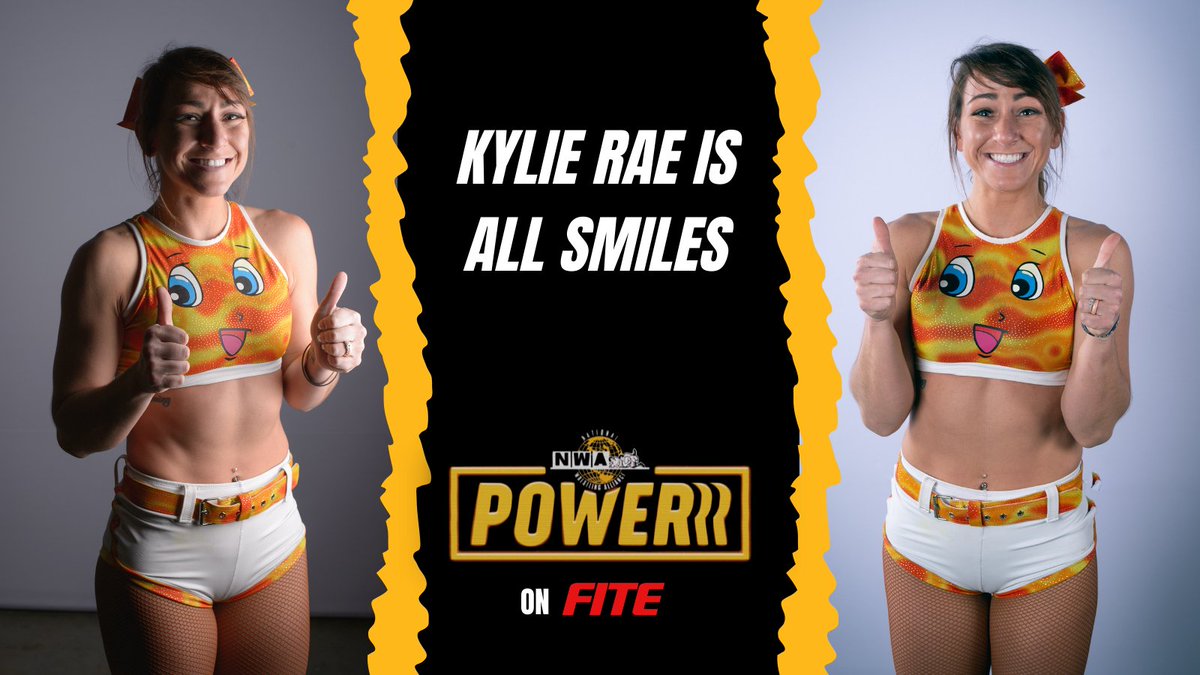 Melina's run in the NWA has seen the majority of the focus aimed at her persona outside of the ring. The brief main event served to remind us that the 42-year-old is a seasoned veteran who can work too.
With Empowerrr upcoming on August 28, the NWA has to keep pushing their female talent in spots like this, but this felt like an anti-climactic end to the show.
The Big Segment: JTG Finds an Ally in NWA National Title Pursuit
After an impressive showing at When Our Shadows Fall, JTG has quickly become a major player in the NWA. He defeated El Rudo and Fred Rosser in a triple threat match two weeks ago to earn a shot at the NWA National title.
It is a title that former champion Chris Adonis never lost in the ring. The most recent recruit of Strictly Business gave up the title to allow himself to compete in a battle royal for a shot at the NWA World title. Next week, it's Adonis who stands in the way of JTG's quest for NWA gold.
Kyle Davis was on hand to discuss the upcoming match with both competitors. The title will be on the line in next week's main event, and Adonis was in a confident mood. The former champion was quick to point out that he had a Strictly Business insurance policy in the form of Thom Latimer to give him the advantage.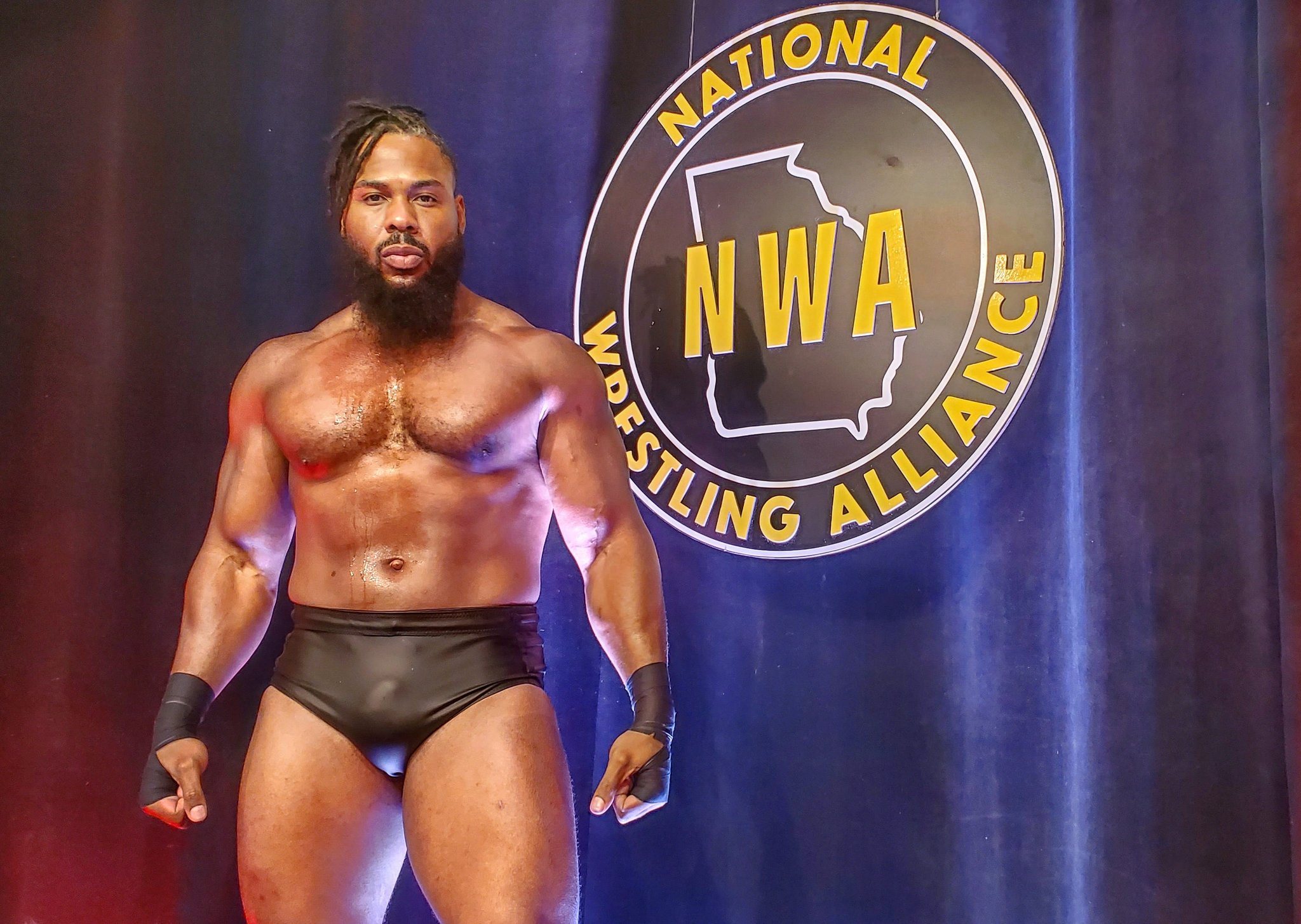 That brought out Fred Rosser, JTG's most notable opponent in recent weeks. Rosser promised to give JTG the backup he needed to even up the odds.
Next week's main event is an intriguing contest. Adonis is wrestling for the title he never lost but has plenty of pressure on his back. Nick Aldis made it clear that nobody in Strictly Business is guaranteed their spot, and failure is rarely tolerated at the top. Meanwhile, JTG has looked the part since making his debut at the last pay-per-view and would make an interesting champion at this point.
Other Segments & Promos
Sal Rinauro had his NWA Television title match scratched after a vicious attack from Colby Corino. May Valentine looked genuinely concerned as Corino hit a brainbuster on the apron to injure her BFF.
Tyrus and Austin Idol trashed Sal Rinauro and Colby Corino verbally, insisting neither were legitimate contenders to the NWA Television title, unlike Tyrus. The great American smash declared war on Pope, who wasted no time in hitting the ring. Tyrus was ready for the opportunity, but Austin Idol was not, ushering his man to the back.
In an interview with May Valentine, Crimson was unapologetic after his win over Slice Boogie last week. Crimson called Boogie a tough competitor, but one who had to be taught a lesson. Jax Dane — Crimson's War King's partner — thought things had gone too far and had something personal that needed to be said… next week on NWA Powerrr.
Heart 2 Heart, a sit-down interview conducted by May Valentine, featured the Mystery Man. Hidden behind a gold mask, the unknown wrestler made it clear that the only person who knew his identity was NWA head honcho William Patrick Corgan, and it would be staying that way for the foreseeable future. You can watch the more in-depth, full sit-down interview on the NWA's YouTube channel.
The ever-improving May Valentine was all over this show and caught Thunder Rosa for a brief interview before the night's main event. Rosa admitted that Melina had been angering a lot of the NWA roster in recent weeks. As a result, Rosa would be sitting this one out.
Results
Jennacide emerged victorious against the coolest wrestler you will ever meet, Lady Frost. With Taryn Terrell looking a million bucks in her corner, Jennacide put Frost away with the Jenna 9000 tombstone piledriver in a competitive opener.
Aaron Stevens, Mims, and Captain YUMA met Kratos and Hawx Aerie in an exhibition tag match. The bout was shoehorned in to replace the Pope vs. Sal Rinauro television title match. This one got thrown out after a La Rebellion interruption led to a big brawl outside the ring.
Kylie Rae pinned Melina following a superkick. The win keeps Kylie Rae's momentum moving in the right direction as the build to the upcoming pay-per-view continues.
Final Thoughts
This was another solid weekly offering from the NWA, who are continuing to push the idea that anything can happen from week to week. Where we were expecting a TV title match between Sal Rinauro and Pope, we got a ringside attack and a six-man exhibition tag match instead.
In isolation, that wasn't a bad thing. The reactions from all involved in the change of direction were conveyed brilliantly. The broadcast team was spot on. That includes May Valentine and Kyle Davis.
That said, this isn't the first time that a Pope match has been expected and not materialized. It seems they are still intent on letting his problems with Tyrus simmer at a pace many fans aren't going to enjoy. The reality is, no matter how well it is built up, the payoff is still going to involve Tyrus wrestling, and from what we've seen so far in the NWA that is not a good thing.
This also felt like a show that didn't really have the main event. Kylie Rae vs. Melina was fine, but it was short and had no immediate title implications or major rivalry assigned to it. When our hour was up I couldn't help feeling that the show needed one more big match to hit that sweet spot the NWA have managed to connect with regularly through this recent run.
Still, there is so much to look forward to with this product. JTG vs. Chris Adonis for the vacant NWA National title next week. The NWA Champions Series begins in a couple of weeks. Not forgetting two pay-per-view offerings in August either.
This was a good rather than great episode of NWA Powerrr, but no promotion is capable of hitting great every week.