With CM Punk shocking the world with his return to professional wrestling on this past Friday's All Elite Wrestling: Rampage, all eyes were on WWE last night as they put on their annual SummerSlam event. Fans worldwide were ready to see what Vince McMahon and co would pull out of their black hat in order to compete with Tony Khan in what appears to be the beginning of something very interesting.
What We Expected: Alexa Bliss vs. Eva Marie
There was a lot of speculation and teasing online that WWE was going to introduce Lilly as a tangible character, perhaps with Bliss portraying the demented doll. However, this turned out to simply be quite the regular wrestling match, with Eva Marie taking on Bliss and slapping around Lilly, who, need I remind you, is a plush doll that possesses paranormal powers, or so we're told. Nothing really came from this, apart from Piper Niven (not gonna call her Doudrop) perhaps turning her back on the Total Divas star Eva Marie. Alexa Bliss walked away with the victory in what was honestly a letdown, storyline-wise, as I was hoping to see the Lilly storyline develop.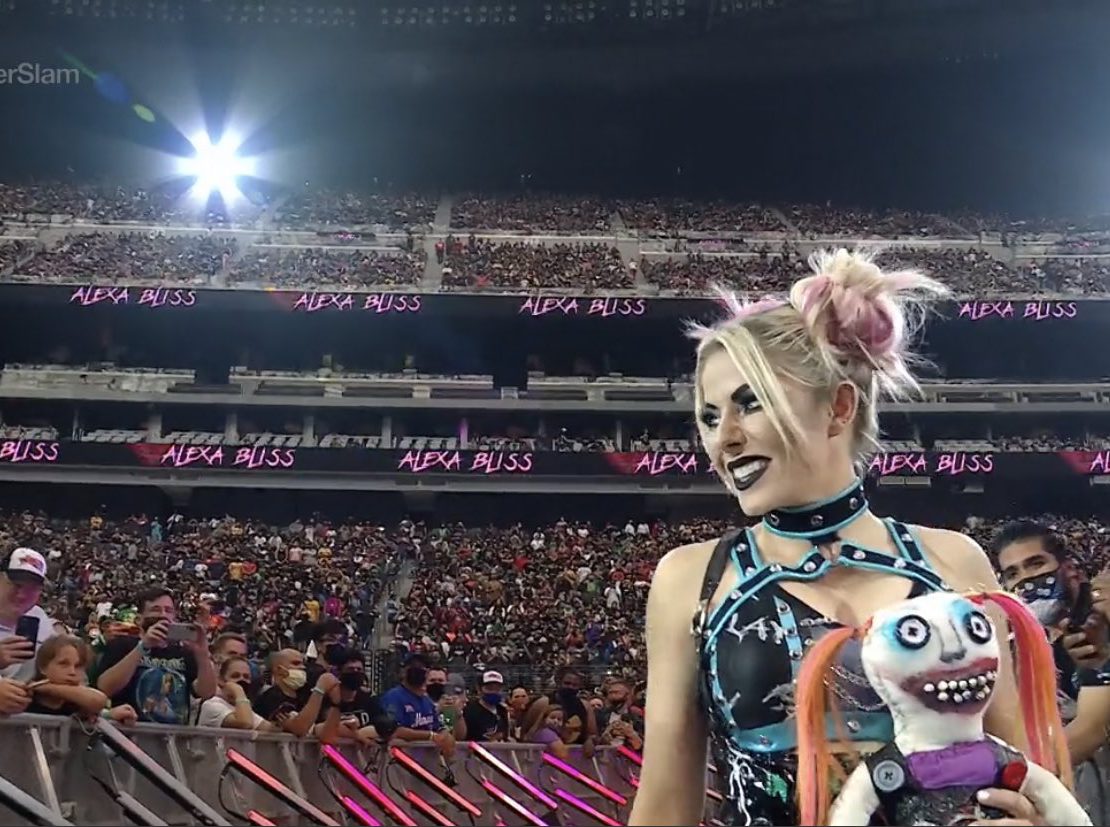 What could WWE have done differently here? Perhaps follow through with what has been teased on social media and weekly television. While I was let down, I don't mind all that much because we all know that this iteration of Alexa Bliss is an Extension of Bray Wyatt's 'Fiend' character. We also know that Wyatt is no longer with the company as he was recently released by the WWE, with many citing 'budget cuts' as the reasoning.
Alexa may very well be returning to her 5 Feet of Fury persona as time moves on.
New Champions, Everywhere!
As the night progressed, we had 5 WWE Championships change hands. Randy Orton and Matt Riddle defeated AJ Styles and Omos to become the new Raw Tag Team Champions. Damien Preist defeated Sheamus to become the new WWE United States Champion. We had a new WWE SmackDown Women's Champion crowned as Bianca Belair lost the gold in a matter of seconds against the returning Becky Lynch. That's right: 'The Man' is back.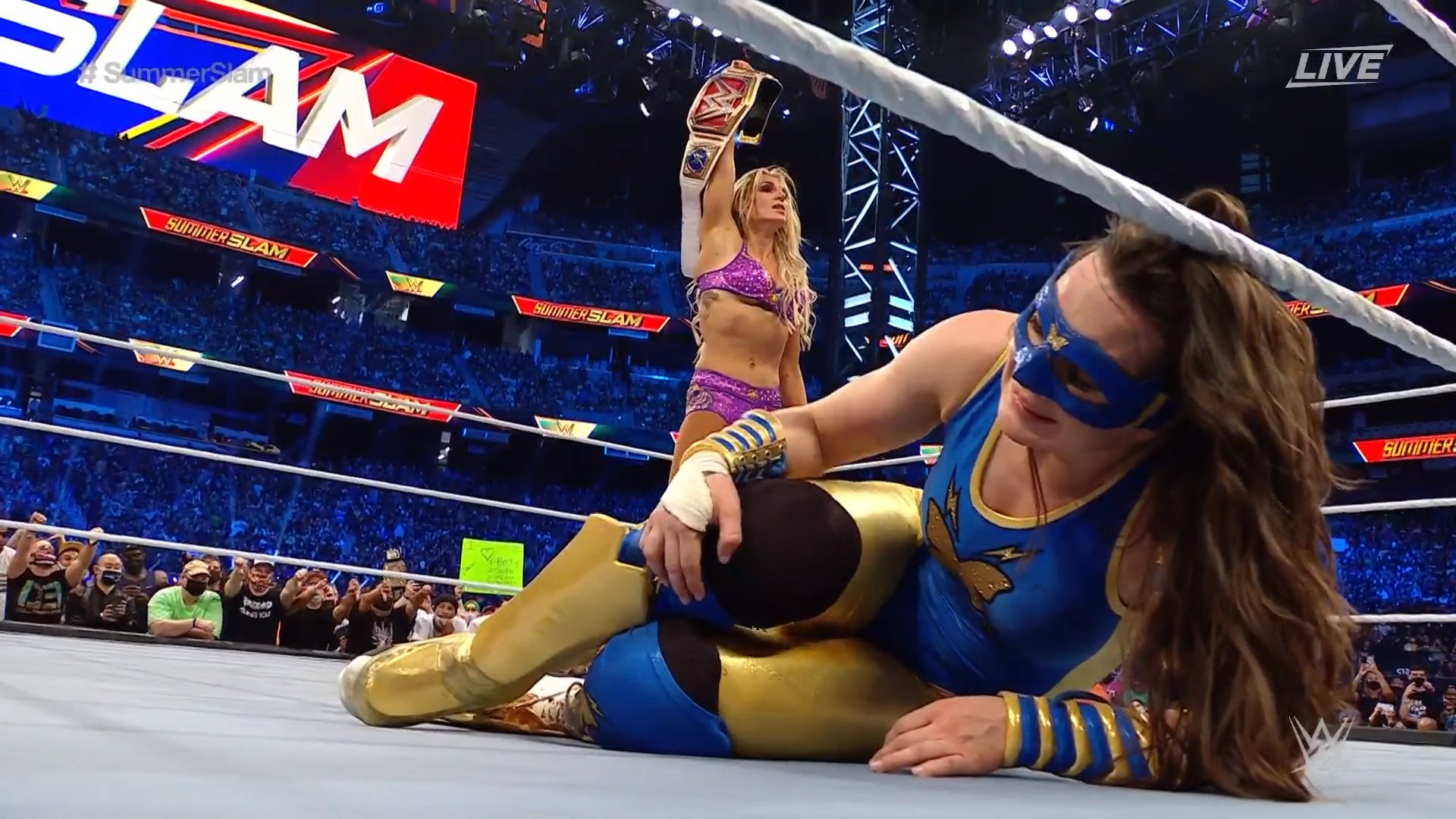 Finally, the WWE Raw Women's Championship changed hands as 'The Queen,' Charlotte Flair, defeated both Nikki A.S.H and Rhea Ripley to once again sit atop her throne as the Queen of Monday Night Raw.
Edge & Seth Rollins Steal The Show
Edge vs. Rollins was a highly anticipated match. The story here was mainly based around the fact that years before Edge was cleared to return, Rollins attempted to damage Edge's already surgically repaired neck which, obviously, would have caused major implications in his personal life. Now, in 2021, The Rated R Superstar is on the run of a lifetime and is making up for lost time.
This is where it gets interesting, to me at least.
LEGENDARY. 🔥🔥🔥🔥🔥#SummerSlam @EdgeRatedR pic.twitter.com/rmD5OBrA2s

— WWE (@WWE) August 22, 2021
Edge came out to his 'Brood' Entrance theme in what was a shot of nostalgia right into my veins. I loved it. This moment may not beat AEW's ratings for CM Punk's arrival, but it's a moment that will live forever in the minds of older fans such as myself. The match was next level too. This may have been the match of the night; it really stole the show in my eyes.
Well done, WWE.
Roman Reigns Defeats John Cena and Is Confronted By A Beast
This may be what fans left SummerSlam talking the most about. Reigns defended his Universal Championship successfully against John Cena in the main event of SummerSlam in one hell of an incredible match in which, towards the end, it was almost impossible to call the winner. There were so many close calls, so many desperation finishers, but it appears that everything that 'The Tribal Cheif' has said over the last year was true, unsurprisingly.
Roman Reigns was left standing tall over the 16-time World Champion, John Cena. However, that wasn't the end of the show. As Reigns and Heyman celebrated the victory, they had no clue what was going to happen next. Vince McMahon must have pulled out his gold-plated chequebook in order to secure this, and I'm glad he did.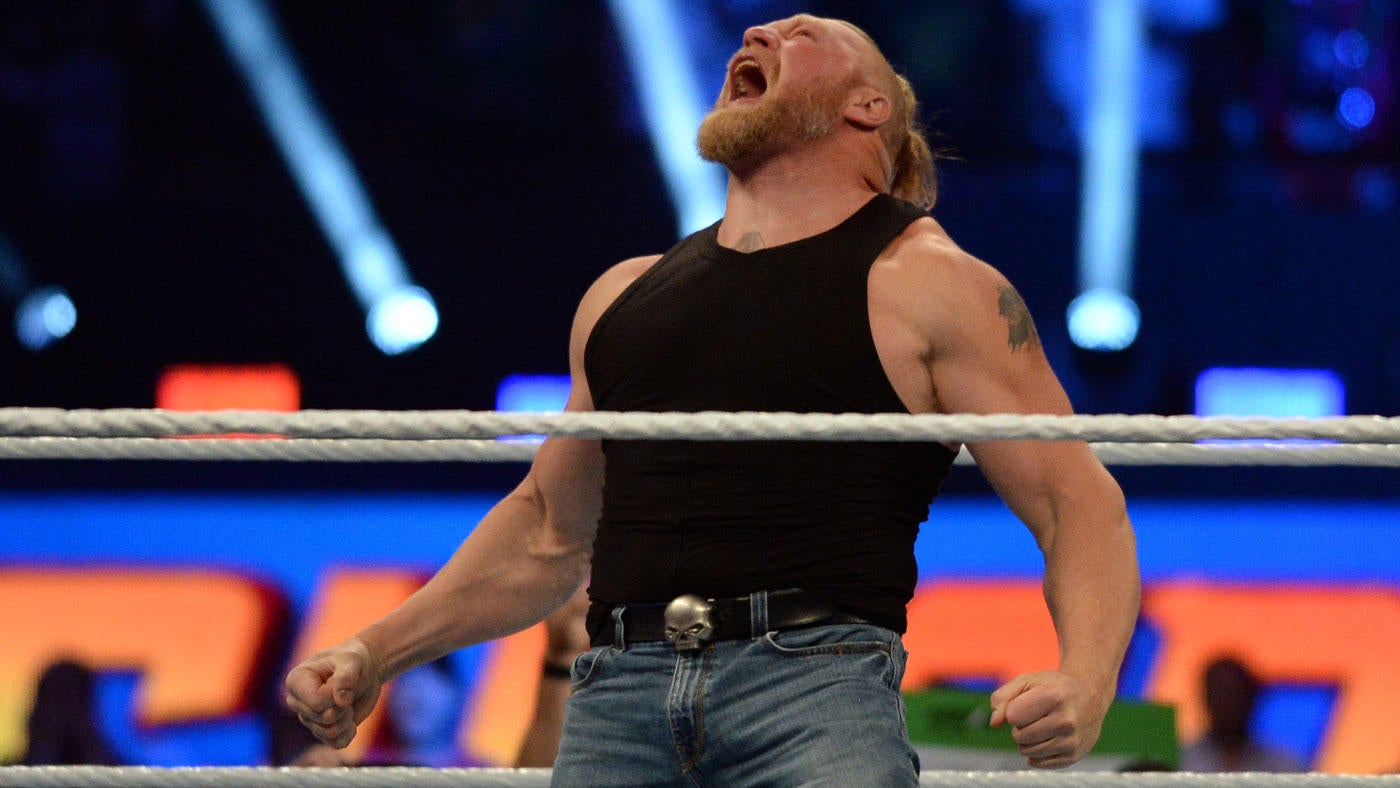 Brock Lesnar is back! The Beast returned to stare down the Champ and his former advocate, Paul Heyman, who looked as if he had seen a ghost. I cannot wait to see this unravel! Also, Lesnar looks like more of a badass than ever before with his new appearance, sporting an impressive side-shave ponytail and a grizzly beard. This is a new Brock Lesnar and one that both Roman Reigns and Paul Heyman should beware of.
Final Thoughts
Did WWE put on the best show that they could have? No. My reasoning for saying this is that I am very disappointed with the treatment of Bianca Belair on the show. Belair has been incredible in recent months and did not deserve to lose her gold in a matter of seconds. I'm delighted to have Becky Lynch back but this is a very bittersweet feeling. WWE did pull it out of the bag, though, with their delivery of Edge vs. Rollins and the main event of Reigns vs. Cena, ending with the return of Brock Lesnar.
I wanted to praise the entire show before I wrote this, but I can't. There were so many missed opportunities here mixed with great moments in-between. What did you think of SummerSlam? Let me know on our social media @SportsObsessive on Twitter and Facebook.
Thank you for joining us here at Sports Obsessive!