Welcome back to Sports Obsessive. On January 15th 2020, Wayne Rooney announced his immediate retirement from actively playing football as he transitioned into his new role as a full-time manager for Derby County. Over the course of his 19 year career, Rooney won a staggering 16 trophies, being one of just two English players to win the Premier League FA Cup, UEFA Champions League, UEFA Europa League, League Cup and FIFA Club World Cup. Rooney's former Manchester Unites teammate, Michael Carrick was the only other player to accomplish this incredible feat.
From Playing Actively To Becoming Derby County Manager
After the retirement of manager, Sir Alex Ferguson, Rooney's career tailed off. As his years of injuries began to catch up with him, he found himself down the pecking order at the very club that gave him the legendary status that he has today. When Rooney moved into a deeper midfield role, his lack of pace would be exposed far too often when on the pitch. At the end of the 2016/17 season, he became Manchester United's all time record scorer. Rooney would depart after 13 seasons at the club. Rooney then returned to his boyhood football club, Everton. Everton was where he began his career (for a single season before making the move to MLS to play for DC United). Rooney spent the last year of his career at Derby County, having joined them in January 2020.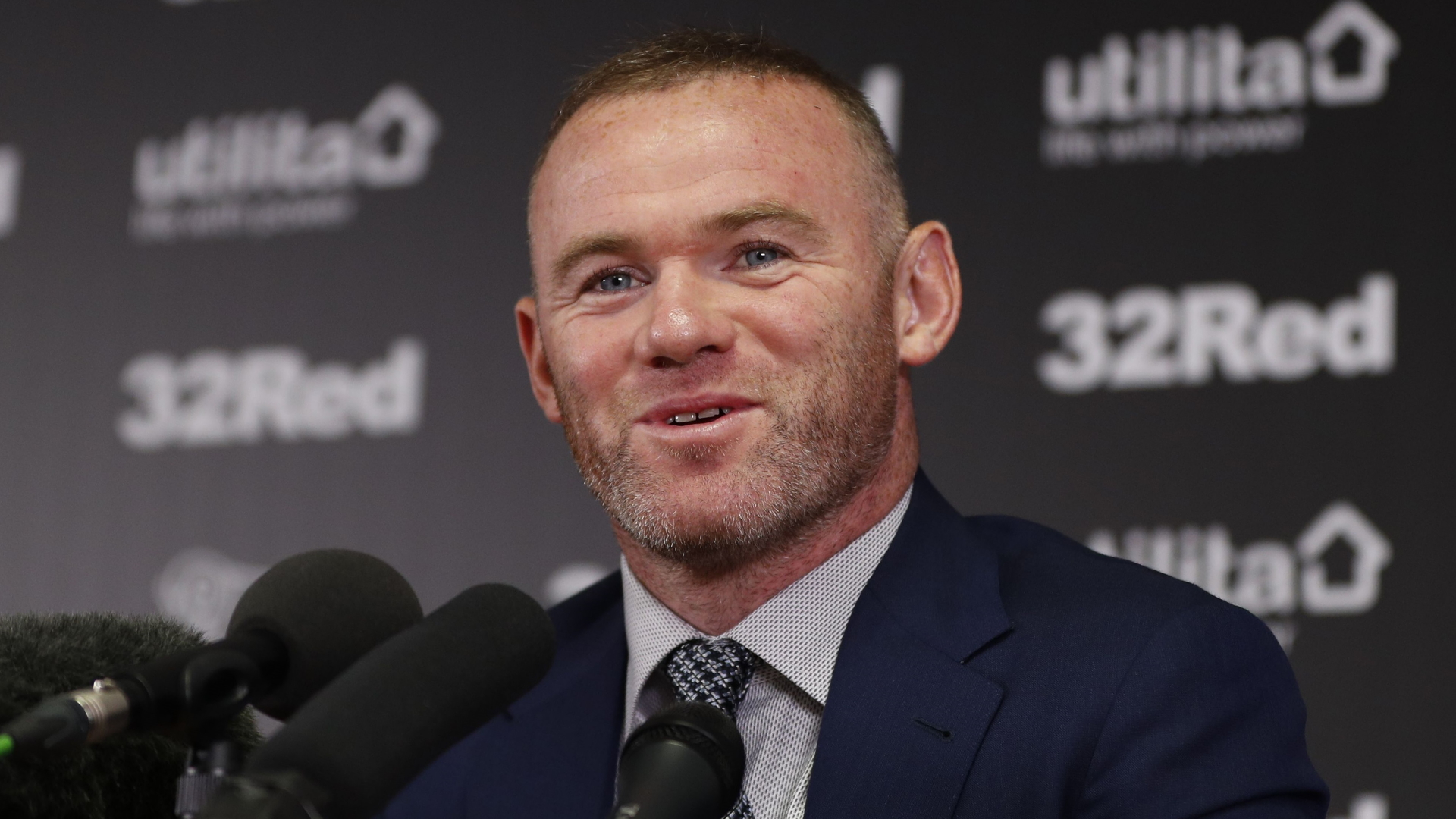 Rooney's professional decline became evident as he reached his 30's. This was around the 2015/2016 season. Nowadays, a lot of players continue to play at elite levels of the game into their mid-to-late 30s, a great example of this would be the 36 year-old Thiago Silva at Chelsea and the 39 year-old  Zlatan Ibrahimovic at  AC Milan. Both players are still consistently playing well at that level. The question is why was Wayne Rooney not fit to perform in his early 30s? In this piece, we will look back at Wayne Rooney's career and just how good he was in his prime years and his steep decline in the last few years of his career.
Scoring A Hat-Trick In His Manchester United Debut
There are two sides to Rooney's playing career. He burst onto the scene similar to Michael Owen a few years prior. Raw pace and power complimenting his superb technical ability. He announced himself to English football with a long range (deflected) screamer against previous Season Champions, Arsenal. The hype around Rooney continued to build during his two seasons at Goodison Park, before Manchester United signed him for £25.6 million in August 2004. At the time, that was a record figure for a teenager. He had also made a name for himself on the international stage by this point by being a key player for England in Euro 2004 just before suffering a broken metatarsal in the quarter-final match against Portugal. Portugal went on to beat England via penalties and subsequently win the tournament. 18 year-old Rooney made his debut for Manchester United in the Champions League against Turkish side Fenerbahçe.
Rooney went on to score a hat-trick, becoming the youngest player to do so in the competition's history at the age of 18 years and 335 days. Rooney averaged goals totalling in the high teens in his first five seasons at Old Trafford. Looking back, there is a lingering feeling that he could've done so much more in those years. Rooney was a player who easily could've been scoring 20 to 30 goals a season in that period but that was because of the selflessness that Rooney possessed. He wanted to do all he could for the team and for Rooney that meant being pushed out wide in favour of moving Cristiano Ronaldo into a central role, doing all the tracking back and dirty work that Ronaldo didn't particularly fancy doing. He sacrificed himself for the good of the team, and even though he adapted and remained crucial to the team, his move to the wings meant he didn't score as much as he potentially would have been capable of.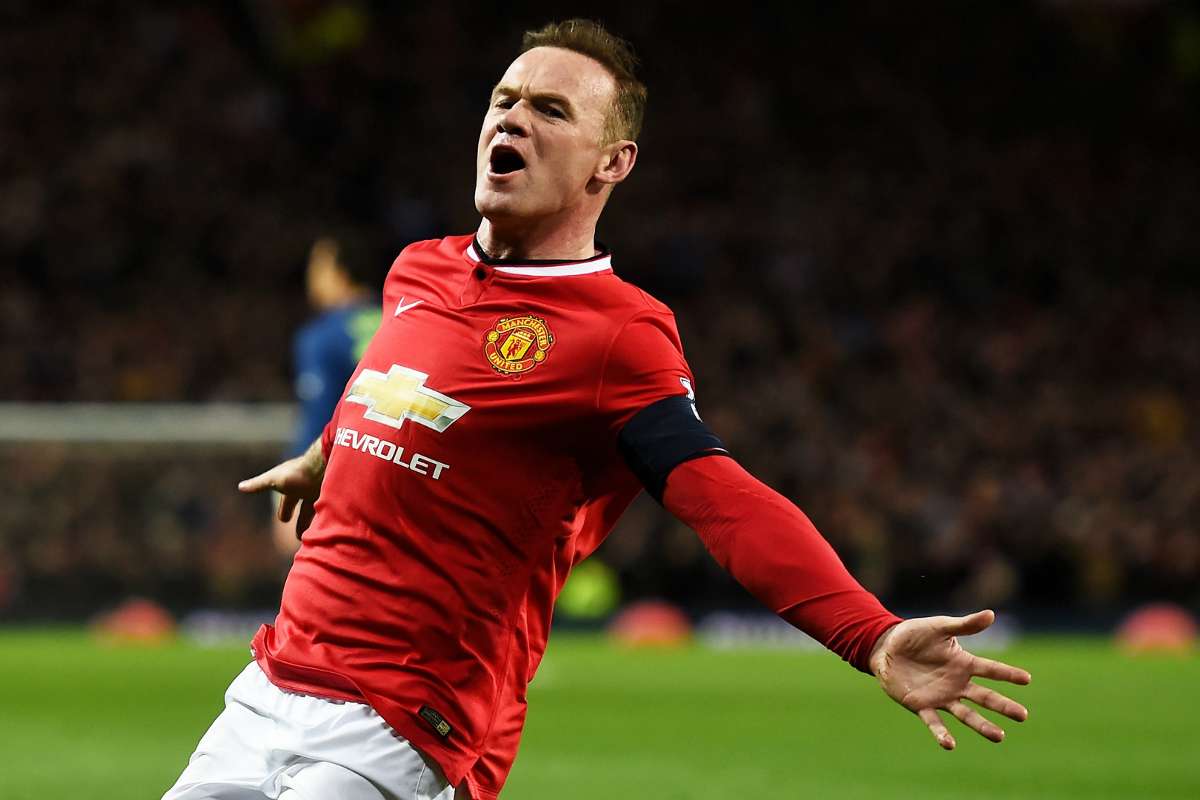 Rooney eventually got the opportunity to take centre stage from 2009 to 2012 following the departure of both Ronaldo and Carlos Tevez, with his best seasons happening to be years where United failed to win a league title in 2009/10 and 2011/12 when he scored 34 in all competitions. As brilliant as Rooney was over these few years, United missed that creative spark in the wide areas to support the star. They did add two more league titles in 2010/11 and 2012/13, before Sir Alex Ferguson's retirement. After Ferguson's departed from the club, Rooney's career never recovered. He scored 19 in David Moyes' solitary season in charge. After that, his form and ability truly fell off a cliff. Being rushed back from ankle injuries during his international career, combined with other minor issues he'd had, finally caught up to the forward, as he lost a yard of pace, his finishing touch, and his previously impeccable first touch was now just too inconsistent for the top level of the game. He would become Manchester United's all time record signing in his final season with the club in 2016/17, finishing with a total of 253 goals in 559 appearances.
The Later Years
Rooney made his return to Everton ahead on the 2017/18 season. It was in this season that he became the second player to read 200 Premier League goal, the first being the legendary Alan Shearer. Rooney finished the season as the top scorer with 11 goals in all competitions as they finished 8th in the Premier League. His best moment during his second spell at Everton was undoubtedly his superb hat-trick against West Ham in November 2017, which was capped off by a truly magnificent one touch 60 yard lob of Joe Hart.  As influential as Rooney was in this season, his loss of those physical attributes that had set him apart from so many earlier in his career was evident. In June 2018, he made the jump to MLS to join DC United, ending a 16 year spell of Premier League football. Early on, it was obvious he was head and shoulders above many of his opponents, and his technical ability was clear for all to see.
He spent 18 months in the US, scoring 23 goals and getting 15 assists in 48 appearances before returning to England to become player-coach at Derby County. He didn't do much to speak of on the pitch with Derby but, following the departure of manager Phillip Cocu in November, Rooney was named caretaker boss, and removed himself from the squad to focus on the job as caretaker manager. Then on the January 15th 2021, Wayne Rooney was announced as manager of Derby County on a permanent basis, thus bringing his 18 year playing career to an end.
Final Thoughts:
So the question remains, what is Wayne Rooney's legacy? At his best, Rooney was one of the greatest players of his generation. He was intelligent and creative on the ball, and ruthless in front of the goal. He has rightfully been praised throughout his career for how hard he worked off the ball, always willing to help out defensively and press when his side was not in possession of the ball. He had an aggressive streak, which sometimes caused problems for him, but it more often than not was a positive to his game, as it gave him an extra bit of bite and that competitive edge which is so important at the higher echelons of the game.
If he had been more selfish, Rooney most certainly could've been on a par with the two greatest players of his generation, Lionel Messi and Cristiano Ronaldo. However, that's just not the player he was, he was willing to give absolutely everything he had for both his club and country, which worked to his detriment and was a major reason for his decline in his 30s. He would rush himself back from injuries, which was the case for the 2006 and 2010 World Cups, where he was clearly nowhere near peak fitness. He wanted to be there for the time, but rushing things took a toll on his body as the years wore on, resulting in his loss of that explosive pace which was so important to his game. In spite of his steep decline in his later years, Wayne Rooney will go down as the record breaking, versatile attacker who gave everything he had for his club and his country over his 18 year playing career. Nobody knows where his managerial career will take him from here, but one thing is for sure, Wayne Rooney is one of the greatest players of his generation, and one of the greatest to ever grace English football.